A majestic park with stately trees.
WALKS IN THE PARK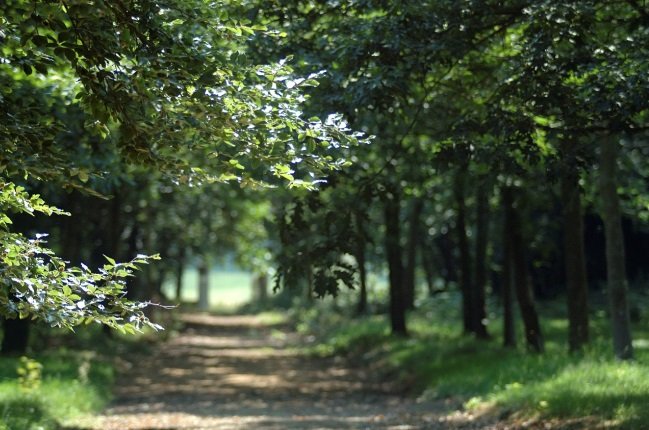 A magnificent park in which you can really appreciate your stay in Brittany
Go for a stroll and unwind under stately trees. Wander out in springtime to catch the scents, the smell of new-mown grass, the lime trees in flower, the tang of the earth in the underwood and the fragrances in the herb garden.
Our garden is still partially wild, part of its magic.
A stone bench awaits you in the shade of an old apple tree. Amble up the long rides, and skirt the pasture where our two donkeys, Suzette and Sarriette, watch time passing, and come upon our herb garden. Stop wherever your heart dictates.
Time is at rest.
You'll never see Brittany the same way again.

" Je suis d'un pas rêveur le sentier solitaire

J'aime à revoir encor, pour la dernière fois,

Ce soleil palissant dont la faible lumière

Perce à peine à mes pieds l'obscurité des bois ! "

Lamartine