Graceful and elegant, utterly XVIIIth century.
MADEMOISELLE'S ROOM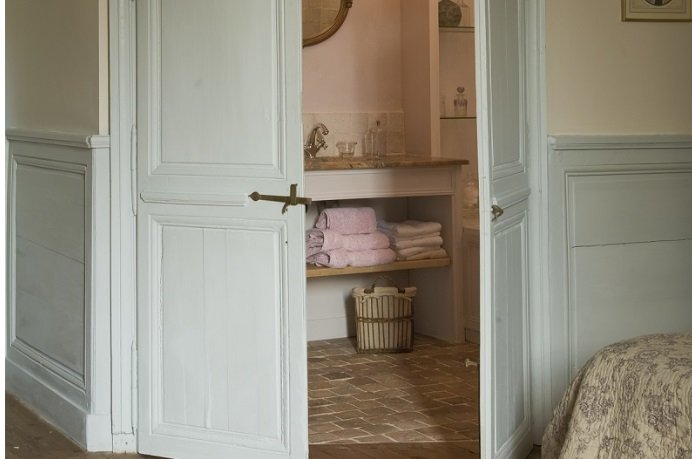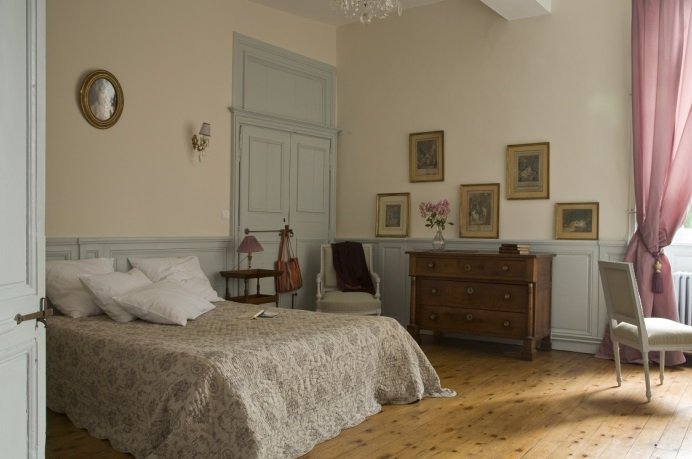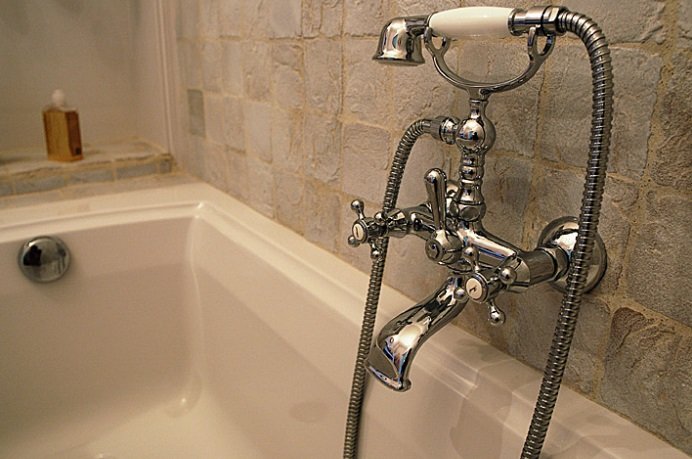 Your romantic guesthouse in Brittany
This flawless chambre d'hôte in its authentic décor will take you straight back to the gracious manners of XVIIIth century life in the country.
Ancient wood panelling, windows hung with taffeta, with crystal chandeliers and gilt mirrors … Be the Belle of a romantic tale in these pure and delicate surroundings out of a bygone age.
The wide window gives on to the park and the Long Ride through the trees.
La salle de bain aux douces couleurs complète l'harmonie.
Après une bonne nuit dans La Chambre de Mademoiselle et un copieux petit-déjeuner, partez à la découverte d'une des plus belles vues de Bretagne, Le Cap Fréhel.
After a refreshing night's sleep in the Chambre de Mademoiselle, followed by a hearty breakfast, set off to explore one of the most striking landscapes in Brittany, Cap Fréhel. Take the path over the dunes to the beaches of Les Sables d'Or, and then follow the Custom-men's Path, the coastal track, to Cap Fréhel. The grandeur and beauty of the vista will take your breath away! Don't forget, while you are there, to visit Fort LaLatte.
---
Discover Mademoiselle's room with pictures