What the past has bequeathed us.
BUILDINGS AND MONUMENTS
Gite and B & B by the sea, Brittany
While staying at the manor of Villeneuve, guest rooms and charming cottages, back in time by visiting the many treasures of our historical, cultural or religious: castles, abbeys, historic cities or towns of art are witnesses an architectural heritage, craft and cultural living. Thousand treasures to discover during your holidays in Côtes d'Armor or North Britain.

Dinan
How can one resist the spell of this mediaeval Breton fortified town ? To wander through its streets and alleys is to read its history within its ramparts. It can boast a mediaeval castle, half-timbered houses corbelled out, tall mansions built by sea-captains, ship-owners and rich merchants. Drop gently down the steep Rue de Jerzual towards the port and continue your stroll along the banks of the Rance. Fore more information www.dinan-capfrehel.com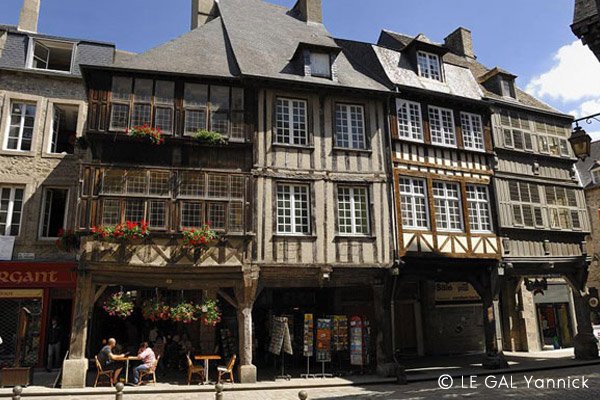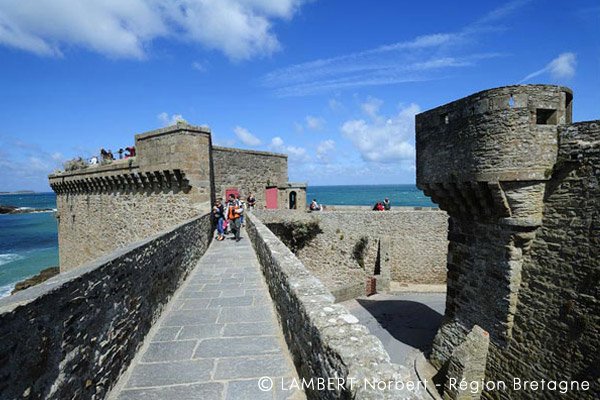 Saint Malo
Intra-muros, within its walls and the shelter of its ramparts, visit St Malo with its narrow streets and tall houses. There are magnificent views to be had from the battlements of the Corsair citadel over the estuary and over towards Dinard. Returning to the Château, take a walk along the extensive beach, the Sillon. Fore more information www.saint-malo-tourisme.com et www.dinardemeraudetourisme.com
Le Mont St Michel
The light changes with the tide and the time of day to cast a spell upon the Bay, backdrop to an architectural wonder. If you can find the time, push on to Cancale and the Pointe de Grouin. Fore more information www.ot-montsaintmichel.com et www.ville-cancale.fr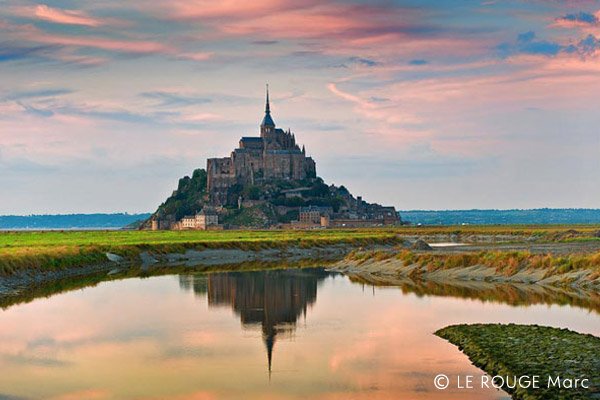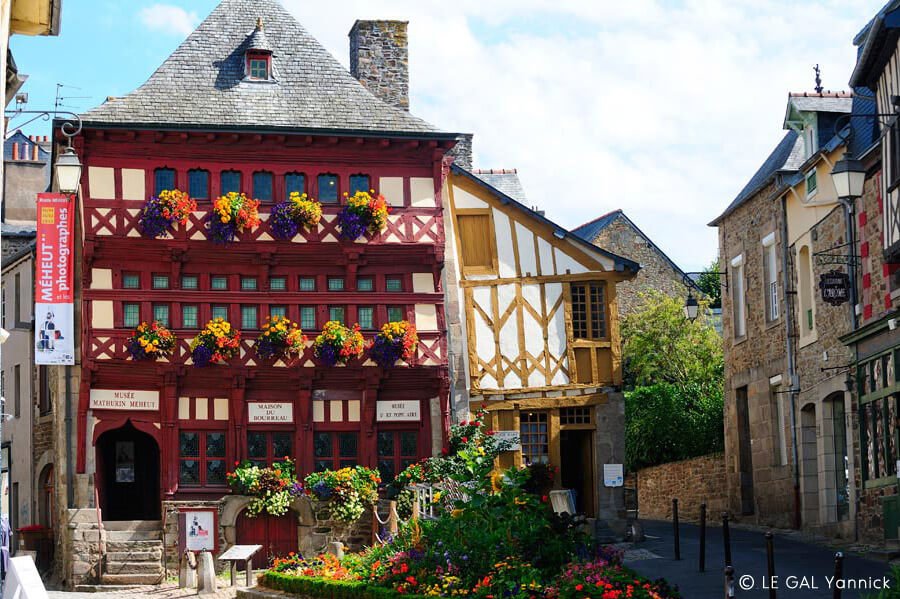 Lamballe
The Collegial Church of Notre Dame and two classified churches, the Church of St Jean and the Church of St Martin, testify to its distinguished history. Founded during the XIXth century, the National Stud has made the town a centre for the horse world. It always stables some fifty stallions among which the Breton Post Horse. It is also a city of art and traditional crafts. The Mathurin Meheut Museum celebrating the painter born in the town puts on a fresh exhibition every year. There is also a museum of Folk Art. Fore more information www.lamballe-terre-mer.bzh, www.haras-lamballe.com, www.musee-meheut.fr
Moncontour
Do go and roam around this mediaeval citadel, which was also a centre for the 'Chouannerie', uprising against the Revolution, perched on a hill behind high walls and towers. Before setting forth into the surrounding country with its high number of grand country houses, duck into the Church of St Mathurin for its harbours one of the best displays of stained glass in Brittany. Fore more information www.moncontour-medievale.com
Pontrieux
You will love wandering about in this little Venice of the Trégor. In your perambulations you will come across flowered bridges over small canals, washing pools, 18th century springs, as well as half-timbered houses and houses of dressed stone. Push on a bit and you will come to a little pleasure harbour opening on to the estuary at Trieux. Fore more information www.guingamp-paimpol.com
Quintin
This old walled town of weavers owes its fortune to the XVIIth and XVIIIth century linen industry. From its wealthy past the town has retained an exceptional architectural heritage since no less than two châteaux and thirteen National Monuments are classified here. Fore more information www.tourismequintin.com For more about these outings www.cites-art.com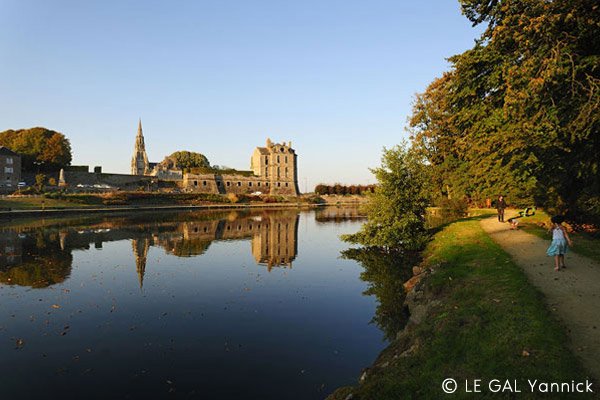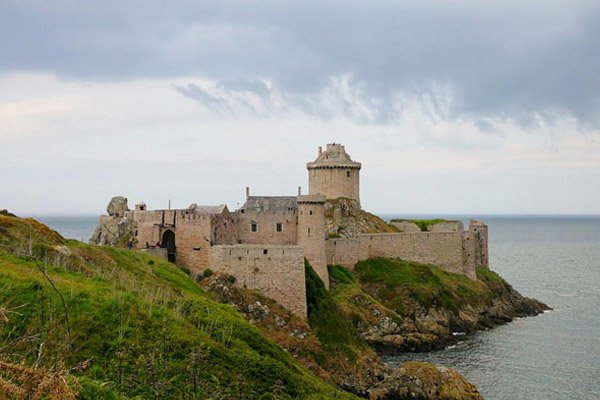 Château de Fort Lalatte
Fort LaLatte remains above all a fortress. Towers and curtains and crenellated walls, dungeons and drawbridges transport you back in time. A mediaeval garden enlivens the visit. And it is worth the visit, not simply for the Fort itself, but also for the splendid view of the cliffs at Cap Fréhel. Fore more information www.castlelalatte.com
Château de Bienassis
This enchanted dwelling, classed as an Historic Monument of the XVth and XVIIth centuries, is open to the public from mid-June to mid-September. It will charm you with its history, the formal French gardens and the vegetable garden, the moats and stables, the Court of Honour its principal courtyard, the chapel, and - evidence of a long-inhabited house - wonderful interior furnishings. In the summer Bienassis comes to life with its "Tuesdays at Bienassis" and "Thursdays". Fore more information, www.chateau-bienassis.com.