Relax in the heated swimming pool, when you book our gîtes or bedrooms.
THE SWIMMING POOL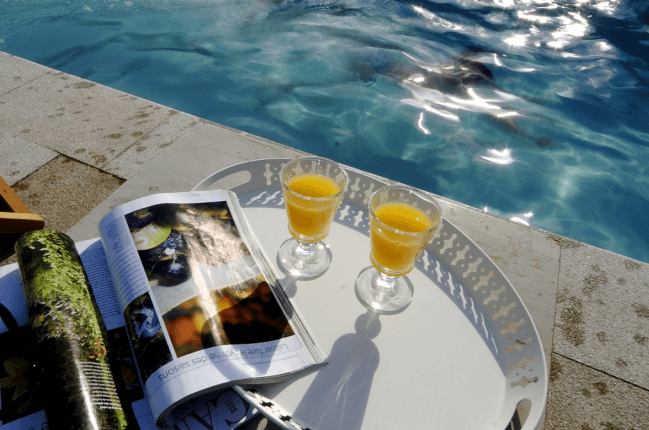 RELAXING by the POOL
Holidays in Brittany are brimful of Activities and things to explore. But holidays are also a chance to...
Sit down
Meet up
Share
Rest
quite simply, and take one's time.
These may be but a few of things that cross your mind during your stay in our chambres d'hotes or cottages..
Sit yourself down beside our pool for the space of a siesta, drink in the peace of the garden.. For you benefit and enjoyment the pool* is heated from June to September (according to the weather) and there are deckchairs as well as inflatables for the pool.
Heated outside pool
June to September
Accessible from cottages and the bedrooms
Dimension : 9 x 4m
*(access to the pool by children is strictly with their parents, who alone are responsible for their supervision around and in the pool.)